Thursday, September 06 2018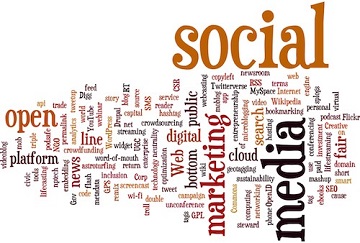 How can you be encouraged when 24/7 media shows so much bad stuff happening? For 10-years running, over sixty-percent of survey respondents have said there is more crime in the United States than there was a year ago. The fact is the crime rate has dropped about thirty-percent over that same 10-year period. But perception influences reality and this 'phantom menace' has made a kid's walk to school or bike ride through the neighborhood a high-risk activity for some parents!

Be encouraged! In his article, "This is Your Brain on the Internet" (WSJ-9/1/18), Christopher Mims addresses why the world seems worse than it is. He states, "Our primitive biases and fears are magnified by online algorithms." Just as Amazon readily presents book options similar to the one you purchased, algorithms kick in when you view a news story that in turn routes similar news stories your way. "Sometimes known as the availability heuristic, this bias is one reason parents are afraid to let children play unsupervised, though it's never been safer to be a child in America."

Then the Lord said to Cain, "Why are you angry? Why is your face downcast? If you do what is right, will you not be accepted? But if you do not do what is right, sin is crouching at your door; it desires to have you, but you must rule over it." – Genesis 4:6-7. Cain brought "some of the fruits of the soil as an offering to the Lord", not the first fruits. His brother, Abel, brought "fat portions from some of the firstborn of his flock." The Lord looked with favor on Abel and his offering but did not look with favor on Cain and his offering. God expects 'firsts'. Cain allowed distractions to turn his focus from God to self. Even after God's warning that "sin is crouching at your door;" and His charge to "rule over it", Cain succumbed to the distractions. Similarly, we as dads are responsible for ruling over distractions that various media throw in front of us and broadcast into our homes.

Mr. Mims goes on to say, "Social media's algorithms tend to lump us into buckets and feed us information that more or less conforms to what we've previously showed an interest in. Doing this across millions of people has meant dividing and polarizing populations into nonoverlapping views of reality." To rule over these distorted views of reality, dads must recognize sin that is crouching at the door and do what is right – tune out a lot of media and tune-in to Jesus the Christ for true encouragement.

Prayer guide: Lord, thank You for Your word and the encouragement You offer. Jesus cut through the distractions of the day by rebuking the marketers in the temple and the religiosity practiced by the Pharisees. Too often I have succumbed to modern-day marketers and religiosity practiced in this world. I have failed to rule over sin crouching at the door. Forgive me Lord. Grant me wisdom to recognize sin for what it is and strength to rule over it. Help me stay tuned-in to You and encouraged through Your word so I can pass the baton of faith successfully to the next generation. Thank You Jesus. Amen.

A faithful father is encouraged by the word of God to rule over sin that distracts.